Boat Equipment & Accessories

International boat Equipment & Accessories Pavilion

International boat Equipment & Accessories Pavilion
Online-Show

Online pre-view 120 boat manufacturers before the show
Talk face-to-face with exhibitors by network video chat during the show
Visit boat manufactories by network video chat or live streaming after the show
In-Person Show

Mail your samples, brochures and posters to the show organizer
A representative from the show organizer as your stand personnel
Network video chat between you and inquirer
Chinese Private Yacht Maket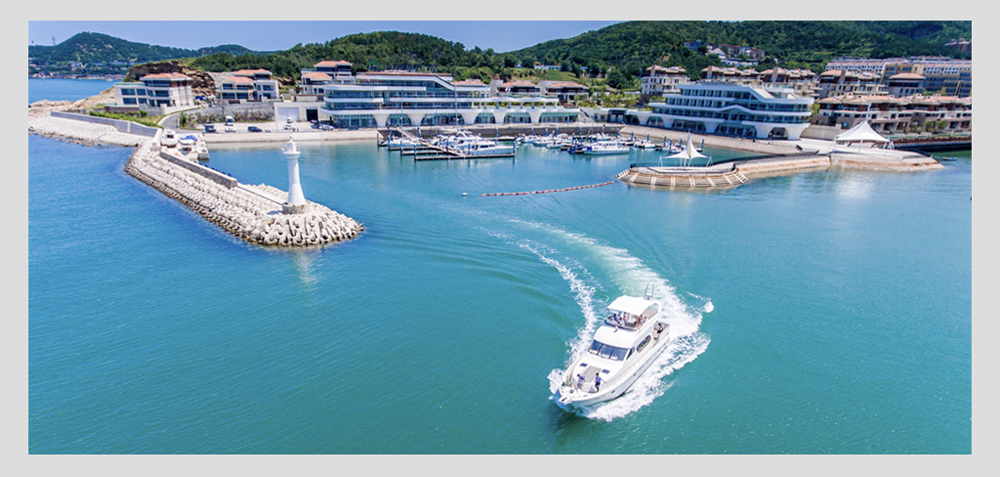 Chinese Private Yacht Market:
Market Size of Chinese Yacht:
Total Chinese yacht industry revenue is US$422.3 million (RMB2.75 billion)£¬the private yacht is US$161.4 million (RMB1.05 billion), 38.21% of the total revenue in 2019. Total boats/yachts produced is about 3,980 in 2019.
Market Demand of Chinese Private Yacht:
Chinese market demand of private yachts are 282 yachts. 376 private yachts are produced, up by 5.92% from 2018 (355 yachts) ; Annual product capacity is 520 private yachts in 2019.
96% Chinese private yachts are ¡°China-made¡±, only 4% private yachts is imported from the world. A 43% import tariff is on the imported yachts in 2019.
In 2020, there are about 13,000 wharf berths£¬more than 110 yacht clubs and 10,000 registered yachts in mainland China.
Retailer Price of most yacht is from US$8000 to US$300,000.
Chinese Yachts Building Industry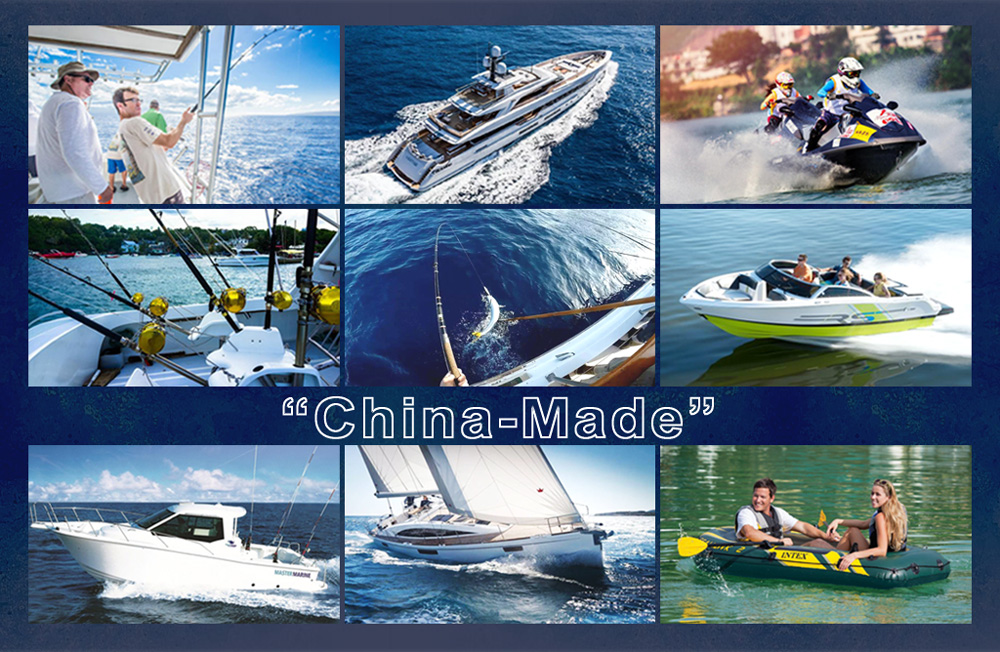 Chinese Yachts Building Industry
In 2017, there are about 400 boat/yacht manufacturing in China.
The number of fishing boats and sailboats between 26 and 50 feet has increased significantly and become a major force in the market.
The boat building industry has increased over the 3 years through 2020, with industry revenue increasing at an annualized rate of 19%. Most of the industry revenue is from fishing boats and power boats.
Northern China boat manufacturing force on fishing boat, sailboat, and yachts under 50 feet; Southern China (Xiamen, Zhuhai, Guangzhou, Shenzhen) force on power yachts from 40 feet to 200+ feet.

Northern China: Weihai and Qingdao (Shandong province), Dalian (Liaoning Province)
Southern China: Sanya (Hainan Province), Shenzhen (Guangdong Province), Xiamen (Fujian Province)
Central of China: Suzhou and Ningbo (Jiangsu Province), Zhoushan(Zhejiang Province) and Shanghai
Biggest company in the yacht building industry producing 80 plus feet yacht:

Heysea Yacht Group
YaGuang Technology Group Co., Ltd. (SunBird Yacht)
JiePeng Yacht Group
CIMC Raffles Offshore Engineering Pte Ltd. (CIMC Raffles)
YiHong Group
Xiamen Hansheng Yacht Building Co., Ltd.
Maxi Marine Group Ltd.
Shanghai Red Double Happiness Yacht Co., Ltd.(DHS Yacht)
Weihai Xigang Yacht Co., Ltd.
Jinlong Mega Yacht Co., Ltd.
Guangzhou Mecpower Manufacturing Co., Ltd.
Jettern Marine Yachts Co., Ltd.
Asia has rapidly become one of the major territories active in the yachting industry. 87 percent stake in the Feretti Group is owned by Chinese conglomerate Weichai Group. Dalian Wanda Group was announced to buy a 91.8% stake in Sunseeker Yachts; Lai Sun Group acquired 49.9% of Camper and Nicholsons International for Euro 13 million.
According to ICOMIA statistics, China was the third producer country in 2017 with 2,182 sailboats and yachts produced after England and France.
Chinese manufacturing costs are 20% to 30% lower than those in Europe or North America.
Chinese boat/yacht industry is highly dependent on foreign boat equipment & accessories from Engine to building material, from paints and fishes to interior decorating material, which more than 80% import from abroad, especial power equipment and Electrical equipment.
Weihai is Northern China Boat Manufacturing Center
gathering more than 187 boat building companies with other 3 cities.
From

To

Km

Boat Building Companies

Weihai
(82 boat building companies)

Qindao

262 km

43

Dalian

206 km

35

Yantai

65 km

27
In Facts:
Main export products of Weihai are fishing boat, sailing boat and yachts (most of the yachts under 50 feet)
Annual export revenue of Weihai is US$47 million
Export markets: Europe, North America, Middle East Asia, Japan, Korea, Russia, Australia, New Zealand,
Top 5 boat manufactories in Weihai
Weihai ZhongFu XiGang Ship Co., Ltd.
(Annual revenue of boat produced is US$10.8 million. 80% share of domestic market of FRP fishing boat)
Weihai HiFei Yacht Co., Ltd.
(Annual revenue of boat produced is US$15 million / main products: Inflatable boat and surf board)
Weihia XiGang Yacht Co., Ltd.
(Annual revenue of boat produced is US$9.2 million / main products: fishing boat, tender, private yacht and sailing boat. The biggest yacht produced by the company is 115 feet.)
Weihai Gold Luck Yacht Co., Ltd.
(Annual revenue of boat produced is US$7.7 million / main products: fishing boat, tender, commercial fishing boat, biggest yacht is 108 feet )
Weihai ChaoYang Yacht Development Co., Ltd.
(Annual revenue of boat produced is US$7.7 million / main products: fishing boat and inflatable boat)