Name
WEIHAI HANHIGH FISHING TACKLE CO., LTD.
威海环海钓具有限公司
Company Type
FOREIGN INVESTMENT
Products
FISHING RODS
Brand
HANHIGH / GSTONE
Contact
Tel: 0631-5381835
Fax: 0631-5381859
E-mail: hanhighwang@aliyun.com
Web: www.hanhigh.cn
Add.: Gushan industrial zone, weihai, shandong,china
威海经济技术开发区崮山工业园
Business License Number
371000400003416
Attendance Times of CF/CGC
15 times altogether
Booth No.
D325 (China Fish 2014)
Company Profile:
AS ONE OF LEADER MANUFACTURER OF FISHING ORD IN CHINA, WEIHAI HANHIGH FISHING TACKLE CO., LTD. WILL SHOW FULL OF RANG OF FISHING ROD IN CHINA FISH, INCLUDE SURF&TELE SURF, POLE AND BOLOGNESE, CARP, FEEDER, CARP, MATCH,FLY, BASS AND SEABASS, JIGGING, TROUT ETC.
<![if !vml]>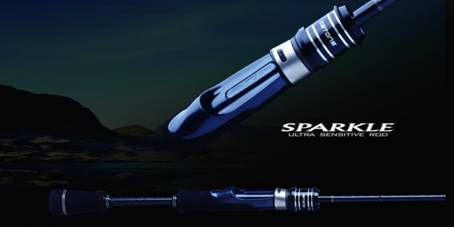 <![endif]>
Name:SPARKLE
Company: WEIHAI HANHIGH FISHING TACKLE CO., LTD.
Type: Rod
Brand: G-STONE
Model: SPINNING/CASTING
Material: HIGH CARBON
Price: USD60-70
Origin: CHINA
In Stock/Not In Stock: Not In Stock:
Time to Market Sales: 2013
Minimum Order Quantity: 100
Detailed Description:
Blank: 30T high modulus carbon, no sanding, no vanishes; fast action, light rod weight and perfect balance.
Guide: FUJI "KR" concept, "SIC" Ring
Reel Seat: FUJI "VSS 16/B+KDPS 16B/ASH"
Grip: 70 degree stiffness high standard EVA, with comfortable handling feelings.