<![if !vml]>
<![endif]>
Name
WEIHAI XINHAI FISHING TACKLE CO.
鑫海渔具
Company Type
Manufacturer
Products
Spinning Reel,Bait Cast
Brand
BANDO
Contact
Tel: 0631-5675268
Fax: 0631-5673067
E-mail: wh.xhyj@hotmail.com
Add.:No.115, HENGTAI STREET, HIGH-TECH INDUSTRIES DEVELOPMENT ZONE, WEIHAI, SHANDONG, CHINA, 264209
威海市高区恒泰街115号
Business License Number
371000228034441
Attendance Times of CF/CGC
7 times altogether
Booth No.
B175 (CF 2014)
Company Profile:
Weihai Xinhai Fishing Tackle Co., Ltd. is an export-oriented enterprise integrating development, design, production and sales of multi-functional fishing reels. The company boasts the precise production facilities and strong technical force. Its products are exported to the United States, Canada, Japan, Germany, Italy, France, Australia, Russia, Southeast Asia and Eastern Europe, etc. winning a good reputation due to their exquisite appearance and excellent quality.
Just like a rising oriental pearl, Xinhai has already attracted the attention of industry colleagues with its high-standard quality, elegant appearance, unexpected development ideas as well as fast growth momentum.
<![if !vml]>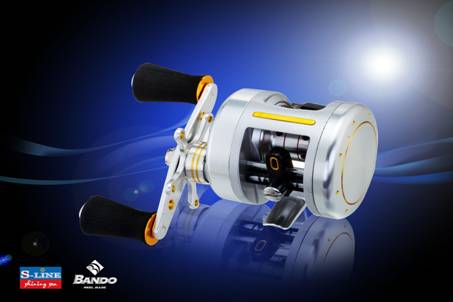 <![endif]>
Name:BAIT CAST
Company: XINHAI FISHING TACKLE CO.
Type: Reel-Fishing Tackle Products
Brand: BANDO
Model: SIZE 35
Material: Graphite body Frame and Aluminum spool
Price: Middle/ high-level
Origin: WEIHAI
In Stock/Not In Stock: In Stock
Time to Market Sales: 2006
Minimum Order Quantity: 300PCS
Detailed Description:
Bait casting Reels: Designed to meet the durability and performance requirements of the pro angler, it offers a rugged gear train, fully supported within a rigid aluminum housing. Up front, a unique, hybrid-design levelwind combines the durability of a standard levelwind with the casting performance of the aperture. Pick it up, spin the handle, the ultra smooth feel of precision and quality is unmistakable.