Name
Shishi city GT-BIO fishing tackle co.,ltd
石狮市巨帝北洋钓具有限公司
Company Type
Manufacturer
Products
Fishing Tackle Products
Brand
GT-BIO, YACUMA
Contact
Tel: 86-0595-88801860
Fax: 86-0595-83081860
E-mail: B08@lure.hk
Web:
Enterprise Website: http://www.lure.hk
Brand Website: www.gt-bio.com
Tmall flagship store: http://gtbio.tmall.com
Add.:
NO.20, EastAreal, Huashan Industrial Zone, Lingliu, Shishi, Quanzhou, Fujian,China
中国福建省泉州石狮市灵秀镇华山工业区华东一区20号
Attendance Times of CF/CGC
4 times for CF and 4 times for CGC
Booth No.
B050 (CF 2014)
Company Profile:
SHISHI CITY GT-BIO FISHING TACKLE CO.LTD is always focus on metal lure research, producing and selling since established the brand in 2008. We aim at developing to be top brand of metal bait in the world.
<![if !vml]>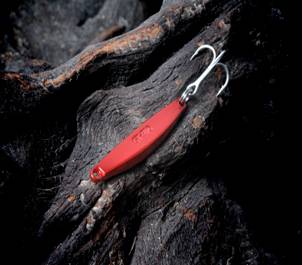 <![endif]>
Name:3# Metal Jig
Company: Shishi city GT-BIO fishing tackle co.,ltd
Type: Fishing Tackle Products
Brand: GT-BIO, YACUMA
Model:
Material:
Price:
Origin: China
In Stock/Not In Stock: In Stock
Time to Market Sales:
Minimum Order Quantity: more than one
Detailed Description:
Asymmetric half-moon shape body style makes it sink at a slower speed with bigger swings. Our R&D specialists found its amazing feature during field test, that is: fish have held it in the mouth and fled before it falls into the bottom. It routes in Z-type while being simply trolled, plus the unique vision effect made by feathers with light spots, increasing hooking rate. Every angler can make it without any fishing technique.