<![if !vml]>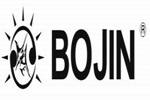 <![endif]>
Name
Dongyang Mingbo Fishing Tackle Co., Ltd
东阳市名铂钓具有限公司
Company Type
Manufacturer
Products
Lines, Hooks, Tackle Box
Brand
BOJIN,GS-R,MASTER
Contact
Tel: 86-579-86738559
Fax: 86-579-86738553
E-mail: Master@mingbofishing.com
Web: www.mingbofish.com www.mingbofishing.com
Add.:
Xiangtang Development Zone, Geshan Town, Dongyang City, Zhejiang Province, 322109 China
浙江省东阳市歌山镇象塘开发区
Business License Number
330783000059596
Attendance Times of CF/CGC
9 times for CF
Booth No.
B355 (CF 2014)
Company Profile:
Dongyang mingbo Fishing Tackle Co., Ltd. is a collection of fishing gear product development, production and sales of integrated companies, the company mainly produces high-grade fishing line, fishing, crocheting and other fishing tackle supplies, covering the nylon line, the carbon line,vigorously a number of areas of the horse line, wire line, Shi-hung, crochet, owns "BOJIN, Senma" the "Hunterboy" "force people" the "PEFIBER" pillars of the brand. Mature market channels, brand management. The company has been committed to excellence in research and development and production, attention to detail; self-brand marketing world countries, with multi-country of the world renowned OEM fixed-point production.
Chain customers to give a certain degree of market protection and strong support at the same time granted to a certain credit limit and a reasonable rationing program policy support.
Companies adhering to the "integrity-based, practical work, health, development, and constantly go beyond" business purpose, first-class technology, first-class customer service to win favor.
Quality policy: quality of satisfied customer's world of product marketing.
Service policy: to meet customer requirements in order to survive in good faith, quality and development.
<![if !vml]>
<![endif]>
Name:HUZHEN
Company: Dongyang Mingbo Fishing Tackle Co., Ltd
Type: Fishing Tackle Products
Brand: BOJIN;GS-R;MASTER
Model: G80s
Material: nylon
Price:
Origin: Zhejiang, China
In Stock/Not In Stock: Not In Stock
Time to Market Sales:
Minimum Order Quantity:
Detailed Description:
HUZHEN is super Nylon is soft fishing IGFA line. The tensile is much better than others. The chaeacter lie in high resistance abrasion, low extension, and strong strength, especially the knot strength is more perfect. So that it can talent showing itself from other Nylon line.