<![if !vml]>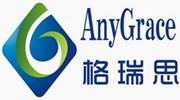 <![endif]>
Name
Rizhao Grace INtelligent Technology Co.,TLD.
日照格瑞思智能科技有限公司
Company Type
Manufacturer
Products
Intelligent FIshing Boat
Brand
Gracetech
Contact
Tel: +86-633-2952236 3600678
Fax: +86-633-3607979
E-mail: grace@anygrace.com
Web: www.anygrace.com
Add.: No.68,Taiyuan Road,Rizhao,Shandong,China
中国山东省日照市开发区太原路68号
Business License Number
371100200025128
Attendance Times of CF/CGC
2 times for CGC
Booth No.
F208 (China Fish 2013)
Company Profile:
Rizhao Grace Intelligent Technology Co., Ltd was established in 2009, located in beautiful coastal city Rizhao, Shandong province, China.
We engage in R&D and selling Intelligent Fishing Tackle, Fish Farming Assisted Products, Fishery Fishing Products, Underwater Camera, Underwater Communication Products etc. Products range: Intelligent Fishing Rod, Intelligent Auto Fishing Boat, Visual Fish Finder, Underwater Camera, Intelligent Bait Boat, Sonar Fish Finder, Remote Control Fish-Finding Boat, Remote Control Fishing Submarine, Manned Auto Fishing Boat, Small Yacht.
The company currently employs more than 200 people, including 20 engineers in our R&D department in Shenzhen. We offer ODM and OEM for all of our products.
<![if !vml]>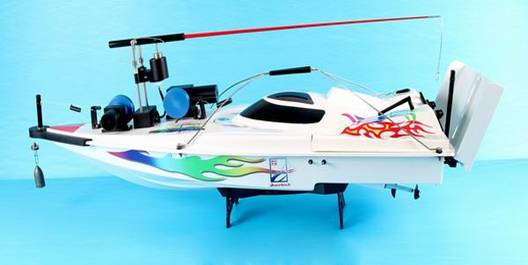 <![endif]>
Name: Intelligent Fishing Boat
Company: Rizao Grace Intelligent Technology CO.,LTD.
Type: Fishing Boat
Brand: Gracetech、fishfull
Model:
Material:
Price: ¥5000
Origin: Rizhao City,Shandong Province
In Stock/Not In Stock: Not In Stock
Time to Market Sales:
Minimum Order Quantity: 100
Detailed Description:
Unmanned remote control boat
Size: 1250mm × 380mm × 370mm (length × width × height)
Weight: 15Kg
Average Speed:3.6km/hr(60m/min)
Maximum speed:5.1km/hr(85m/min)
Life time: up to 4 hours uninterrupted sailing, fishing operations can run more than 12 hours
Wind force: ≤ 5
Wireless remote control distance: 500 m
Wireless remote control frequency: 470M
Functional characteristics
Can really achieve automatic fishing operations
Wireless remote control,Bite intelligent judgment
Fish bite, Revert pole, closing anchor automatic completion
Can fishing and put bait into water
Dozens of patents, unique in the world
Suitable fishing places
Park fishing grounds, reservoirs, rivers, lakes, Small waves seaside.