<![if !vml]>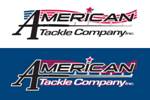 <![endif]>
Name
AMERICAN TACKLE COMPANY, INC.
¡¡
Company Type
MANUFACTURER
¡¡
Products
FISHING ROD COMPONENTS
¡¡
Brand
MICROWAVE, TITAN, RINGLOCK ¨C AMERICAN TACKLE
¡¡
Contact
Tel: +1 (407) 706-0321 ¨C USA
Fax: +1 (407) 478-1106
E-mail:DARRIN@AMERICANTACKLE.US GERALD@AMERICANTACKLE.US
Add.: 400 KANE COURT, #100 OVIEDO, FLORIDA 32765
¡¡
Attendance Times of CF/CGC
ENTIRE SHOW CGC AND CHINAFISH
¡¡
Booth No.
C308 (China Fish 2014)
Company Profile:
AMERICAN TACKLE IS PROUD TO BE A GLOBAL LEADER IN FISHING ROD COMPONENT PARTS. AMERICAN TACKLE IS HEADQUARTERED IN ORLANDO, FLORIDA & WITH BRANCH OFFICES IN EUROPE AND CHINA WE SERVICE THE THREE BIGGEST MARKETS IN FISHING. WE PRODUCE AND DISTRIBUTE THE FINEST ROD COMPONENTS IN THE WORLD. OUR AWARD WINNING INNOVATIVE PRODUCTS ARE DESIGNED COMBINING LAB AND FIELD RESULTS, AS WELL AS FEEDBACK FROM OUR EXTENSIVE PRO-STAFF AND CUSTOMER BASE. WITH OVER A HUNDRED YEARS OF ROD BUILDING AND DESIGN EXPERIENCE ON OUR STAFF, WE REMAIN FOCUSED ON THE GOAL OF PRODUCING THE WORLD¡¯S BEST ROD COMPONENTS AND BECOMING THE MOST TRUSTED BRAND IN THE BUSINESS.
<![if !vml]>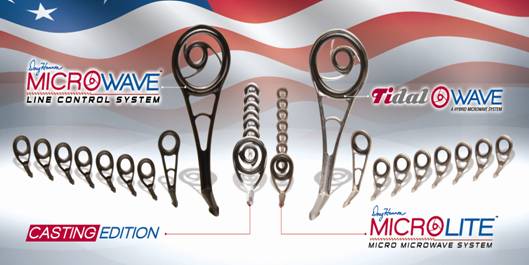 <![endif]>
¡¡
Name£ºMICROWAVE LINE CONTROL SYSTEM
Company: AMERICAN TACKLE COMPANY, INC.
Type: FISHING ROD COMPONENTS
Brand: AMERICAN TACKLE, RINGLOCK, VIRTUS, TYPHOON, AERO REEL SEATS, MICROWAVE LINE CONTROL SYSTEM
Model:
Material:
Price:
Origin: America
In Stock/Not In Stock: none
Time to Market Sales:
Minimum Order Quantity: none
Detailed Description:
PLEASE CONTACT AMERICAN TACKLE COMPANY FOR ORDER DETAILS.
WEIHAI BRANCH - GERALD@AMERICANTACKLE.US
EUROPEAN BRANCH ¨C DAN@AMERICANTACKLE.US