<![if !vml]>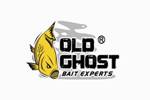 <![endif]>
Name
Hubei Old Ghost Bait Co., Ltd.
湖北老鬼鱼饵有限责任公司
Company Type
Manufacturer
Products
Baits
Brand
Old Ghost
Contact
Tel: 027 8756 1355
Fax: 027 8756 1945
E-mail: sales@lg918.cn
Web: www.oldghostbait.com
Add.: No. 6 Guandong Industry Park, East Lake Development Zone, Wuhan, 430074, China
湖北省武汉市东湖开发区关东工业园6号,430074
Business License Number
420000000004366
Attendance Times of CF/CGC
21 times for CF and 2 times for CGC
Booth No.
A001 (CF 2014)
Company Profile:
Old Ghost, the first company commercially producing fishing baits in China, is now China's best-known bait brand among 90 million Chinese anglers with 20 years' bait producing experience, taking 70% of Chinese domestic market. Among 30,000 fishing tackle shops in China, a shop is not a tackle shop unless it supplies Old Ghost baits.
Set up in 1991, located in the beautiful Wuhan City, the capital of Hubei Province which is famous for its thousands of lakes in the midstream of Yangtze River, covering an area of 30,000 SQM with a building area of 30,000 SQM in Wuhan National Development Zone, Old Ghost now is likely to be world's biggest bait producer with an annual production capability of 100,000 tons.
<![if !vml]>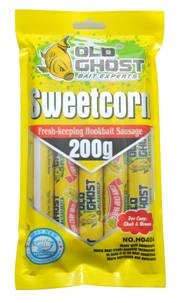 <![endif]>
Name: Bait
Company: Hubei Old Ghost Bait Co., Ltd.
Type: Baits
Brand: Old Ghost
Model:
Material:
Price:
Origin: China
In Stock/Not In Stock: In Stock
Time to Market Sales: June 30th , 2006
Minimum Order Quantity: none
Detailed Description: none